We want you to go to desert
but don´t worry, we don´t let you go alone. We, that´s Christine Leber and Yahia Kandil.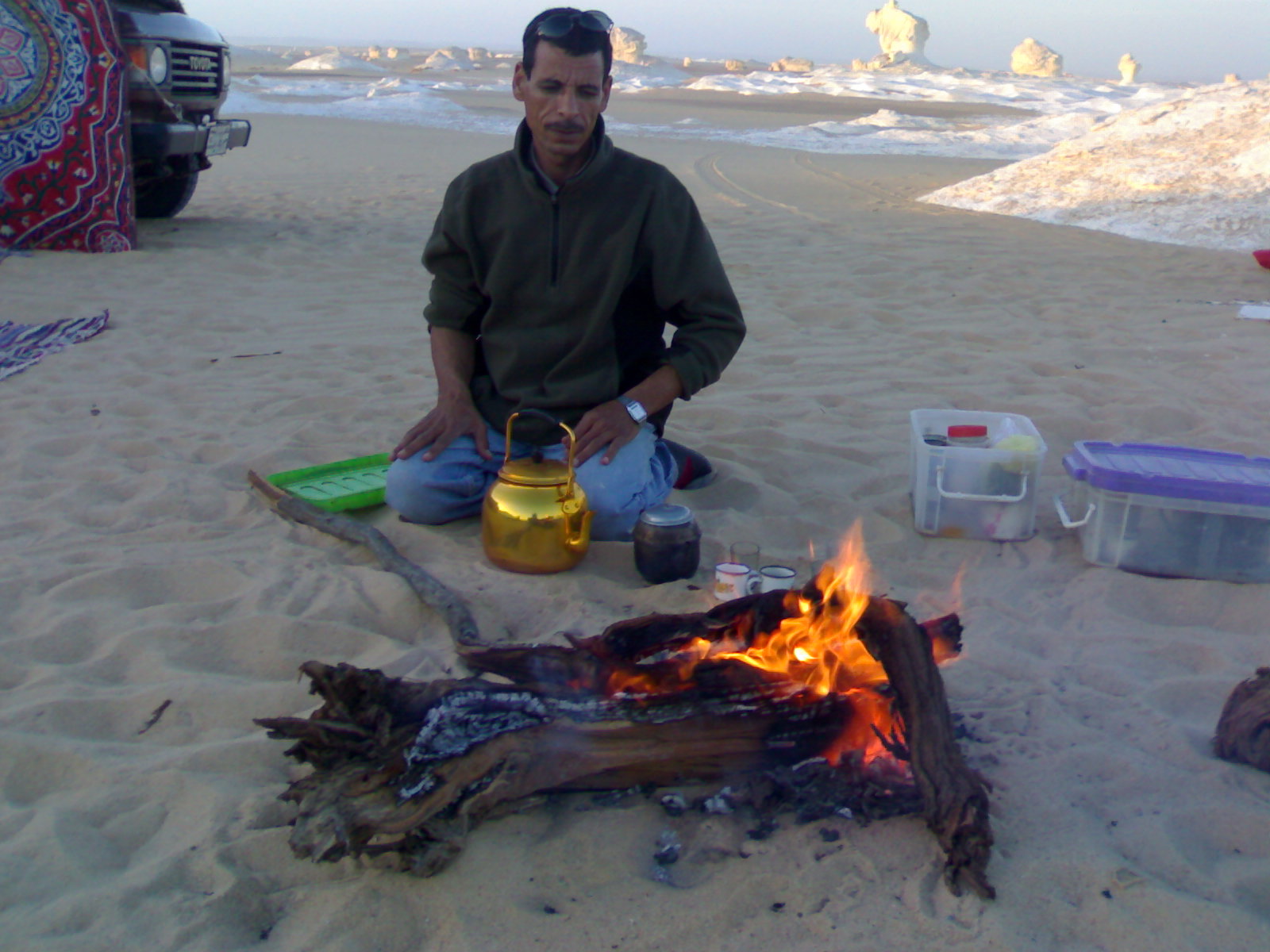 Yahia was born in Baharia and he knows the desert by heart. Since tourism started in Baharia he organises trips to desert. He knows the most beautiful places and on our private exploring trips we always discover new and untouched places.
My name Christine Leber, born in Berlin/Germany. We got married in 1996, and since 1998 we live together with our children in Baharia.
We organize our trips with Toyota Landcruisers, a comfortable way to visit the desert.
We also try to show our visitors something about the life in Baharia and want them to get in touch with the beautiful sights of the desert.
We love Baharia and the desert.So for us it is important that the visitors get to know something about the life, the tradition and the history of Baharia. We are happy to meet people who show interest in the real life here. And we try to answer all your questions. Don't be afraid to ask us, if you would like to get closer to the inahbitants of Baharia.
Beside this we organise individual trips for single persons and groups. We offer local trips in Baharia a well as long safari trips going down till Luxor.
Just tell us what you want and we are going to arrange it!